Bruce Wayne has over 30 years of wellness experience. Bruce worked 11 years at Harvard Medical School's Teaching Hospital on the Bone Marrow Transplant ICU.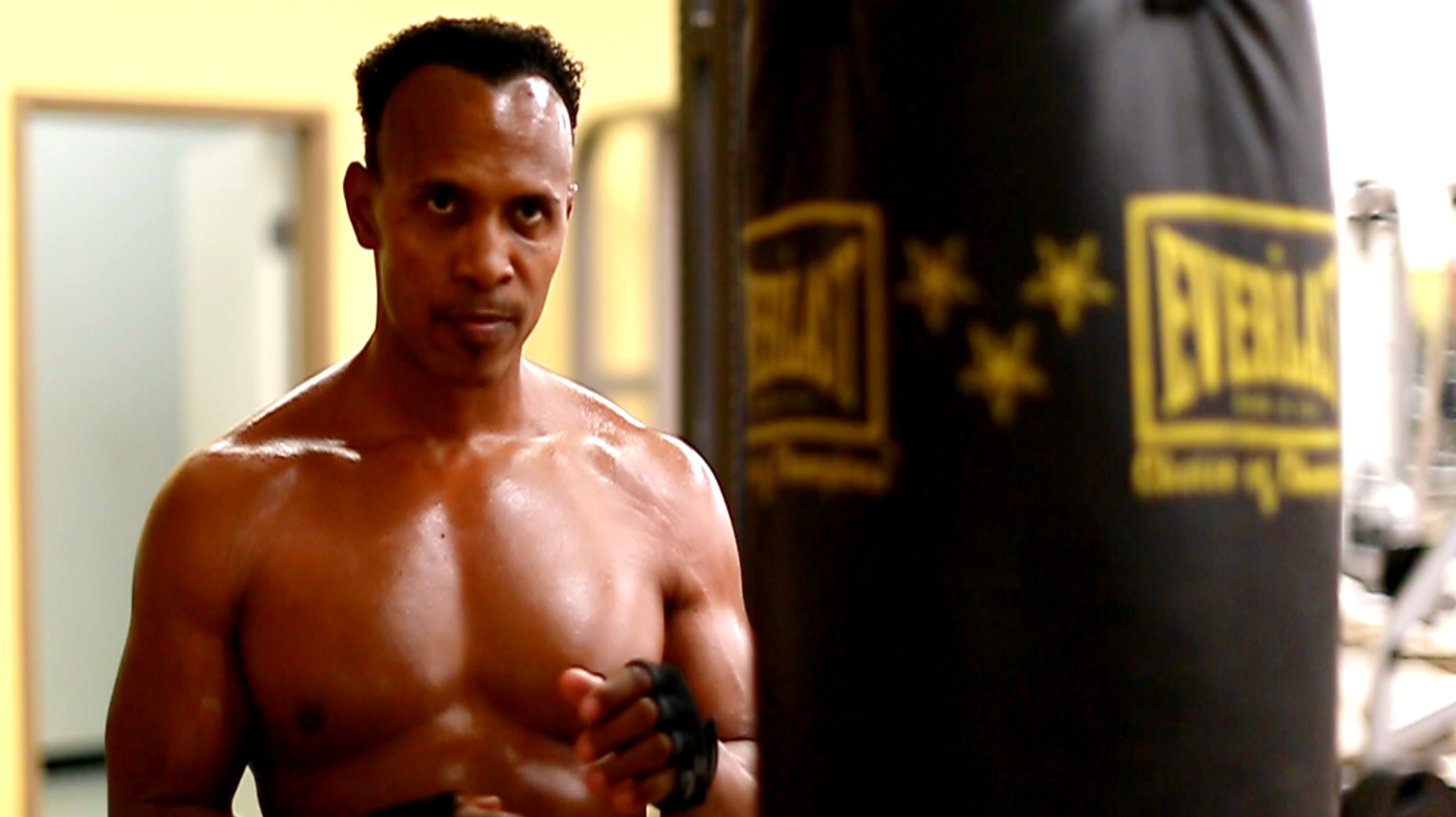 Qualifications and Experience Matters!
Bruce Wayne is a public figure seen via commercials and infomercials on literally 100s of TV stations across the United States reaching over 300 million Americans, including those in Canada, Puerto Rico and Guam. Armageddon Weight Loss commercials airs on over 469 TV stations across the United States starring Bruce Wayne. Bruce Wayne is also host of the Armageddon Weight Loss Radio Show featured on 2 separate Georgia Broadcasting radio stations. His clients have been featured in numerous medical publications and high-end highly respected health and beauty magazines all across the United States.   Bruce Wayne has over 30 years of experience in the health and wellness industry and is one of the most sought after weight loss fitness experts in the world. He has authored numerous technical articles for highly respected medical journals and publications including authoring over 14 books. He has developed health and wellness programs for Fortune 500 companies and clients around the world.

A shocking 50% of his clients work in the medical field. Numerous Medical Doctors, Scientists, Physical Therapists, thousands of nurses and nurse practitioners use Armageddon Weight Loss when THEY personally want to lose weight and get in shape. This is a very important point, because these are the individuals who usually discredit weight loss fitness programs for bad science. However, tons of medical professionals now send their patients and friends to Bruce Wayne and recommend Armageddon Weight Loss Program.
NEWS FOR 2018 – WE JUST SIGNED A DEAL WITH OVER 3,000 MEDICAL DOCTORS FROM ACROSS THE UNITED STATES – Coming soon in early 2018, our clients will have access to speak with a board certified physician that is license to practice medicine in your state. This means you will have access to a board certified medical doctor who lives right in your city or state who will monitor your progress. Through our new partnerships; Armageddon Weight Loss Program now include highly respected institutions such as John Hopkins Health System, AETNA, Coventry Health Care – a national health insurer, Verizon and more. More information on this topic coming soon.
In addition, numerous fitness experts, celebrities, US Special Force Officers and world class athletes have used Armageddon Weight Loss to achieve incredible results. Some have even gotten off all their diabetic medications and have achieved diabetic remission... "A state in which all signs and symptom of their diabetes has disappeared as defined by the American Diabetic Association". Bruce Wayne's clients have lost 25 to over 238 pounds (sustained results), drug free with no supplements required to achieve results. Some of these clients have never ever competed or worked out a day in their lives before they met Bruce Wayne and/or got introduced to Armageddon Weight Loss and have become successful triathletes and trained for the Olympics. This is as natural as it gets! If you really want to lose weight, get toned, increase endurance and achieve sustained results, including reducing cellulite, lowering your blood pressure and taking control of your health, Bruce Wayne is your guy and Armageddon Weight Loss is your program!
HERE IS OUR LATEST COMMERCIAL REACHING OVER 300 MILLION AMERICANS ON HUNDREDS OF TV STATIONS ACROSS THE U.S., PLUS, CANADA, PUERTO RICO AND GUAM.
A NEW REVOLUTIONARY PIONEERING APPROACH
Armageddon weight loss is a labor of love for Bruce Wayne. Working for 11 years on the Bone Marrow Transplant ICU, Lungs Transplant ICU and the Burn & Trauma ICU at Harvard Medical School teaching hospital in Boston, Bruce Wayne saw many people die. He has dedicated his life to revolutionizing the weight loss fitness industry by shifting the focus from the current "one-size-fits-all, one-instructors-knows-everything" "disease management", "reactive-medicine" approach, to investing more resources in preventative health. Bruce Wayne spent many years recruiting and developing a world class team of 22 experts from the United States and around the world. These highly qualified leading scientists, medical doctors, fitness experts and champion athlete instructors have directly contributed to the creation of a new type of wellness program called DocScience. DocScience Wellness Programs are those that are taught by teams of Medical Doctors, Scientists, Fitness Experts and Champion Athletes COMBINED.  Armageddon Weight Loss Program is the first DocScience Wellness Program ever created. We are a new multidisciplinary synergistic approach utilizing serious evidence based science taught directly by these highly qualified team members. When it comes to weight loss and fitness science, very few "one or two components solutions" are effective. The human body is complex; and using just one personal trainer, one doctor, one type of exercise, or simply combining one doctor with one dietitian is insufficient to achieve true sustainable results. These approaches are outdated and seldom deliver sustainable lifelong health and fitness results.
INTEGRITY MATTERS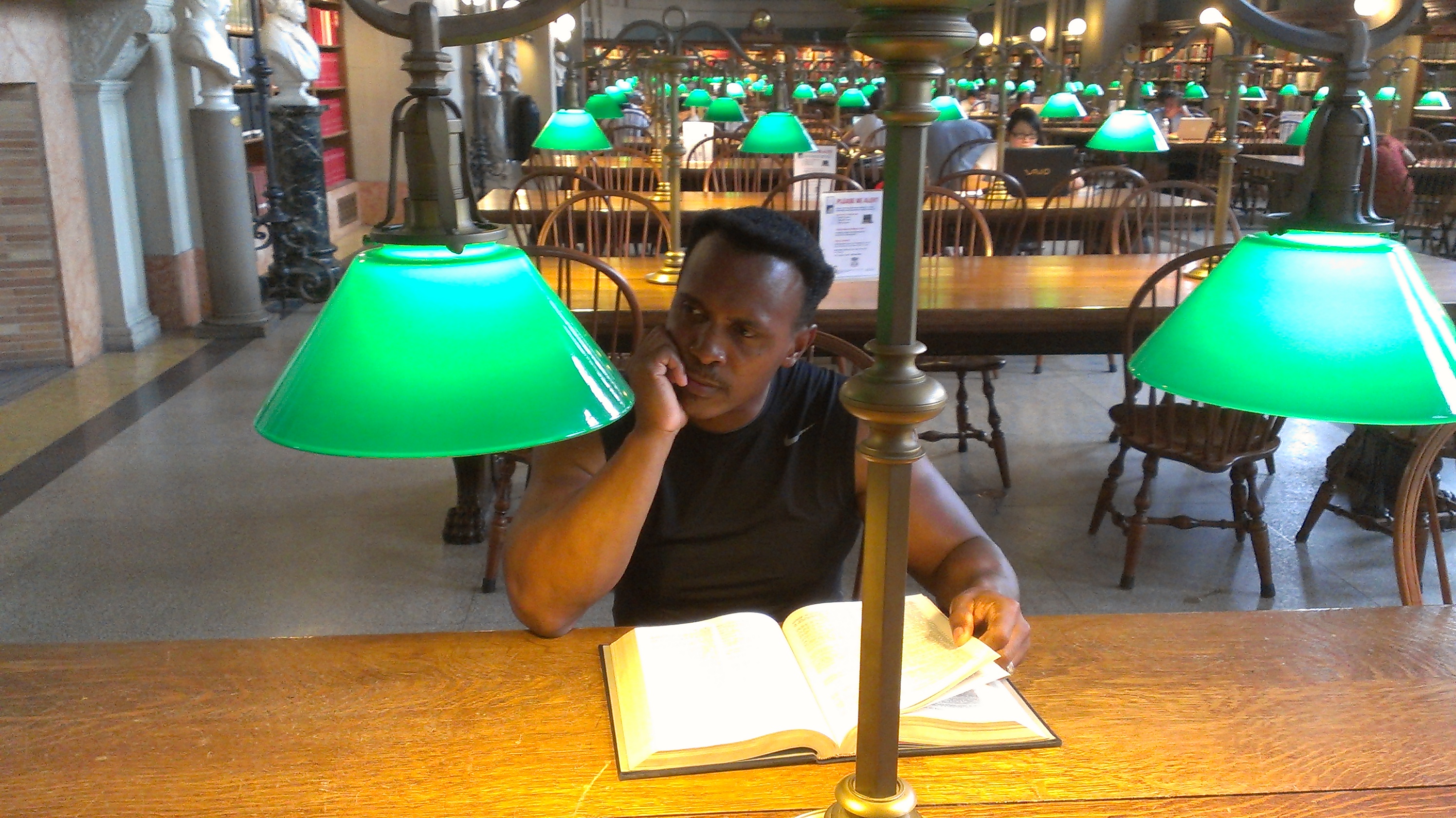 We simply cannot allow fads and gimmicks to get in the way of people getting the right information to take care of their health and have a healthy quality of life". Armageddon means the final battle; this is our battle against fads and gimmicks. For me, it is a battle that we simple cannot afford to lose. The people who we lose to cancers, diabetes, strokes and heart diseases are not just random strangers, they are our friends, spouse, neighbors
and children. So this is where we make our stand. Bruce Wayne
RECOMMENDATIONS
From Samuel Patz PhD – Professor of Physics at Harvard Medical School on Bruce Wayne's Product Inventions – Some years ago, I was fortunate to work with Bruce for several years on various inventions related to sports medicine…  I found Bruce to be an extraordinary individual. If he takes on a problem, he will go to Herculean efforts to find a solution…. Bruce quickly absorbed information and was able to very quickly come up with a myriad of clever ideas about how to solve various engineering problems… Bruce also demonstrated his desire and ability to get to the bottom of a subject, understand it and, with that knowledge, come up with excellent ideas. He is fully committed to doing something right and not half way. Bruce is passionate about helping people and in doing it in a scientifically sound way…
I highly recommend him as someone who is Trustworthy, Dedicated and Knowledgeable." 

more ...
Sam

 Patz –  
PhD Physics –  
Professor of Radiology, at Harvard Medical School
  – He is also the Scientific Director of Pulmonary MRI Laboratory and Director – Low Field Laboratory at 
Brigham and Women's Hospita
l–
 Boston MA. See
MORE
____________________________________________________________________________________________________________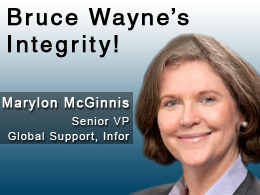 From Marylon McGinnis –  Senior Vice President, "I learned a lot about fitness and nutrition from Bruce. Unfortunately, he told us the real truth – gimmicks and fads do not work. Bruce showed us how a focused fitness and nutrition program designed with the individual in mind really makes the difference. Bruce sincerely cares about his clients. I respect his honesty and integrity." –
Top Qualities: Personable, Expert, High Integrity
Marylon McGinnis is Senior Vice President of – Global Support, Infor – See more at:   ___________________________________________________________________________________________________________
From Joel McGinley- Executive Director & Acting Vice President at Cox Communications – the third-largest cable television provider in the United State.

"As our Wellness Director, Bruce helped many, many employees at Cox to achieve their personal goals" "He is tireless, committed to the cause of fitness" "creative and a real thought leader in his field" –
Top qualities: Great Results, Expert, High Integrity
Joel McGinley – Executive Director of Technology – Enterprise Application Operations Support at Cox Communications –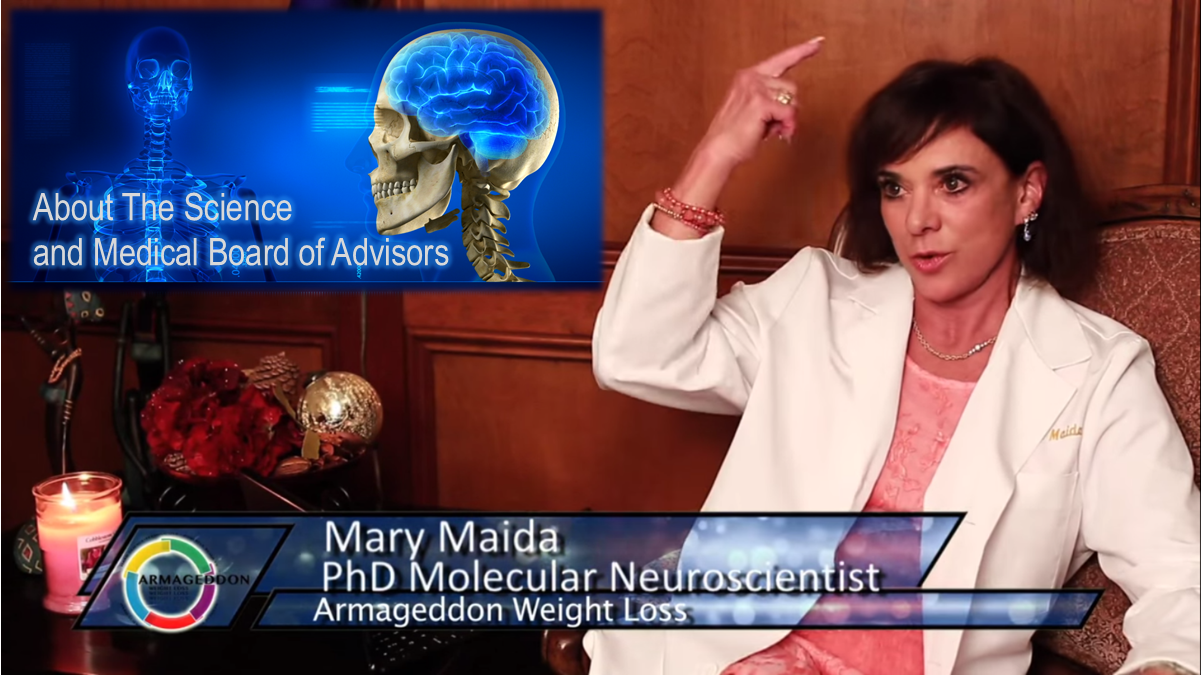 What enticed me to join Armageddon Weight Loss is the sound science and physiology upon which it is based.    The Science and Medical Team that Founder Bruce Wayne has assembled, have had, and continue to have, substantial input in guiding the formation and ongoing development of the program.  I find this to be a MAJOR differentiating factor for Armageddon Weight Loss.   As new discoveries in nutrition, micro-and macro-nutrients, exercise physiology and successful aging come to light, the The Science and Medical Team plays a crucial role in separating the 'wheat from the chaff', so that the Armageddon Weight Loss Program is always at the forefront of sound and credible healthy lifestyle changes, including weight loss.
– Dr. Maida, PhD Molecular Neurology is  Adjunct Professor of Neurobiology and Anatomy  at University of Rochester School of Medicine and CEO of the Medingen Group.
JUDGED BY THE COMPANY SHE KEEPS –  She is also one of three co-authors of the highly respected neuroscience textbook, Netter's Atlas of Neuroscience written along with M. Kerry O'Bannion, MD, PhD, Professor and Interim Chair of the Department of Neurobiology and Anatomy at the University of Rochester School of Medicine with works funded by the National Institute of Health and NASA. This text book is also coauthored by Dr. David L. Felten, M.D., PhD, recepent of the the prestigious John D. and Catherine T. MacArthur Foundation Prize Fellowship, sometimes called the "genius award" . He is credited for creating a new field of neuroscience called psychoneuroimmunology. 
______________________________________________________________________________
Weight Lifting Champion and Product Inventor
 

QUALIFICATIONS

Masters of Management Degree – Cambridge College, Cambridge, Massachusetts

Certified Master Personal Trainer – Certified to teach, Health and Wellness, Fitness, Aerobics, Strength, Nutrition.
Certified Wellness Practitioner – designation symbolizes strong academic preparation, breadth of professional leadership experiences in the wellness field – National Wellness Institute
Emergency Medical Technician-Northeastern University Boston, MA
Author of over 13 books on Weight Loss Fitness Science including:
Author – Armageddon Nutrition Guide Books ( there are several books in this series) Developed in conjunction with our Registered Dietitians both with advance degrees in nutrition science, our health chemist, biochemist and gastroenterologist.
Author – The Science of Weight Loss (books) – (there are several books in this series)                                                                         Developed in conjunction with our physicist, physical therapist, registered dietitian, psychologist, and more.
Author – weight Loss Biology – Developed in conjunction with our Neuroscientist, Endocrinologist, Geneticist, Health Chemist and Gastroenterologist.
Author – Armageddon Colossus – The Rise of Machines – (there are 3 books in this series). With Armageddon Colossus, you will learn how to effectively workout in a large fitness center mastering a wide variety of fitness equipment and what role machines play in weight loss fitness science. With Armageddon Colossus you will never be intimidate by the big gym ever again.
Creator of Armageddon World – In conjunction with multiple scientific disciplines and experts. Without their contributions none of this would be possible!
Armageddon Weight Loss Around the World