Don't waste your money on fads or gimmicks give Armageddon Weight Loss a try. Your program is designed just for you.
Armageddon Weight Loss is quietly becoming a thought leader in the weight loss fitness industry.
Armageddon Weight Loss can help you achieve your health goals even if you are a competitive athletes or have never worked out a day in your life. Take a look at some of our amazing before and after pictures and testimonials. Click on this image to go to our testimonial page or scroll down a few inches and watch our infomercial.
Welcome to WordPress. This is your first post. Edit or delete it, then start writing!
Watch TITANIUM -Ultimate Butt Workout  video right now.  Plus  don't forget that we offer the world's largest most personalized Weight loss fitness DVD programs. Check out our full product offering here.
Armageddon Titanium – the ultimate butt workout
Please follow the instruction below to order and watch Titanium right now

How to watch Titanium
THE FOLLOWING INSTRUCTIONS ARE FOR THE VIDEO LOCATED BELOW
To watch Titanium you must sign up for a bimonthly subscription.
Cost – $12.99 per month – Minimum 2 months purchase required (Bimonthly).
Your subscription will renew Bimonthly (every 2 months until you cancel).
When you purchase your subscription you will have reoccurring access so that you can watch Titanium anytime during your subscription.
Titanium is just one component. Remember that you need all the pieces to maximize your results.  To view our entire program listing click here.
FOLLOW THESE INSTRUCTIONS TO MAKE YOUR PURCHASE
To Purchase your subscription see the video below. It will say THIS IS PAID CONTENT SELECT AN OPTION TO CONTINUE.
 click on USD 12.99 for 2 months of access.
Next COMFIRM PURCHASE then CLICK the SUBMIT button.
Next – Enter a valid email address – THIS IS WHERE YOUR LOGIN AND PASSWORD WILL BE EMAILED TO YOU. WARNING YOU WILL NOT BE ABLE TO WATCH THE VIDEO WITHOUT THIS LOGIN AND PASSWORD.
Next – Provide your credit card details then click submit.
WARNING – VERY IMPORTANT – YOUR VIDEO WILL NOT PLAY UNLESS YOU LOGIN TO  YOUR EMAIL TO RETRIEVE YOUR PASSWORD AND LOGIN ID. DO NOT DUPLICATE YOUR PAYMENT. Even though right after your payment the video will say WATCH NOW or WATCH LATER. When you click on the WATCH NOW button it will not work. You will need to get the password and login from your email. Don't forget to click to expand the video once it starts to enjoy your viewing experience.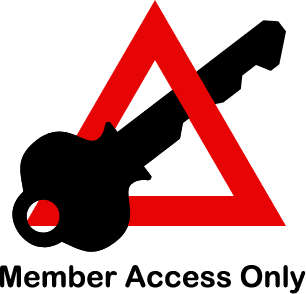 FOLLOW THIS INSTRUCTION IF YOU ALREADY HAVE A VIDEO ON DEMAND PROGRAM REVIEW SUBSCRIPTION
If you have already purchased your subscription for TITANIUM just click on the LOGIN TO CONTINUE link and log in to view your video. Do not pay again unless your Pay Per View has expired or your subscription has expired. If you are in doubt please contact us.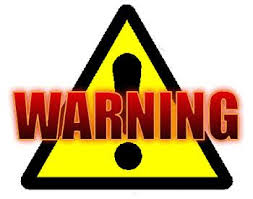 MAKE SURE YOU READ THIS – Do not share this information with anyone. It is very important that your personal information is kept safely.  If you share this with others they may have access to your account payment details. The best way to avoid this is not to share it with anyone.  Thank you and welcome to Armageddon TITANIUM.
An interview with Dr. Mary Maida – PhD Neuroscience on best weight loss programs for women and Weight loss tips.     We asked one of our most respected Neuroscientist, Dr. Mary Maida PhD, who is also an Armageddon Weight Loss Program success story to provide some very valuable weight loss tips for women and men. With so many fads and gimmicks on the market focusing on how to lose weight fast, fast weight loss plans or claims of how to lose cellulite fast; we wanted to know her thoughts about what makes a weight loss DVD program the best weight loss program.
We wanted a general overview not just for men but the best weight loss programs for women as well. We also wanted to get her to address some of the psychological components specific the phenomenon regarding the need to do everything fast in our culture including weigh loss workout planning. What is up with the need to lose weight fast or get rid of cellulite fast, what ever happened to delayed gratification and do we still value this quality in our current society.
Here is what Dr. Maida had to say.
1.       What is your full name and area of expertise?
Dr. Mary Maida, Molecular Neuroscience
2.       What is the biggest problem face when it comes to weight loss?
Patience, direction, and consistency.   We live in a sound-bite world that, I believe, increasingly hinders our ability to stay focused.  We've become accustomed to lightning fast technologies that allow us access to information and all forms of entertainment – from video gaming, to movie streaming to purchasing goods and services with a few keystrokes.
We're impatient with just about anything or anyone that slows us down, or has the potential to do so.  Instant gratification & instant results… that's the name of the game that has so many people entrapped.   We tend to dismiss the notion that anything good is worth working for or waiting for.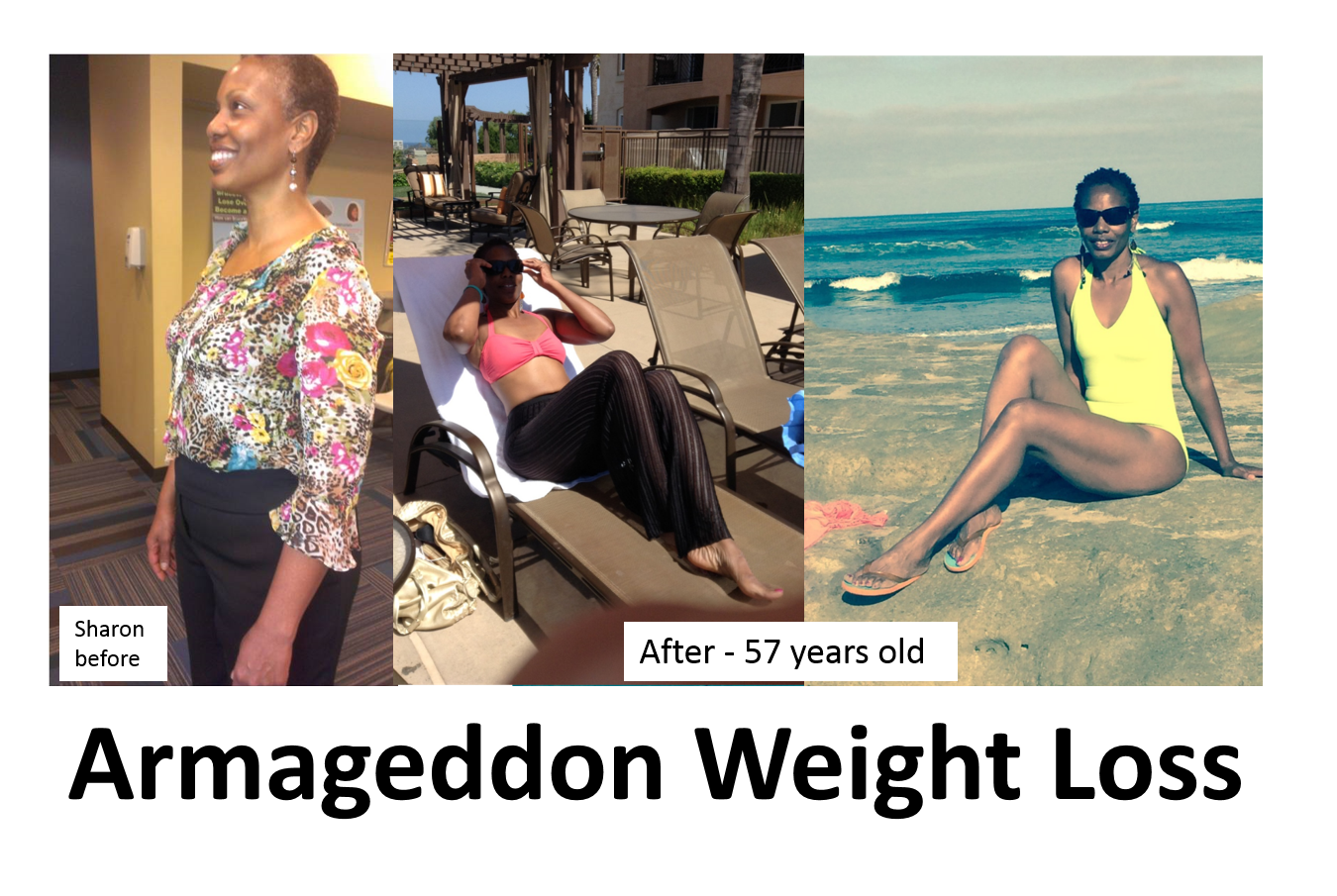 We forget the unchanging law of Mother Nature:  plant. …T…I…M….E…..harvest.   What we tend to go for is plant, harvest.   That's why we see so many 'silver bullet' supplements that promise miraculous fat or carb blocking actions and sensational weight loss.  If it doesn't work right away, we ditch in favor of the next miracle cure.  We expect the result of weight loss without putting forth the effort, but what we really end up losing is a lot of money.
Second, there's a difference between intention and direction.  Intention is a thought…direction implies a vision and action.   I can intend to go to the beach.  But unless I have a plan – a direction – for getting there, I'm not likely to be successful.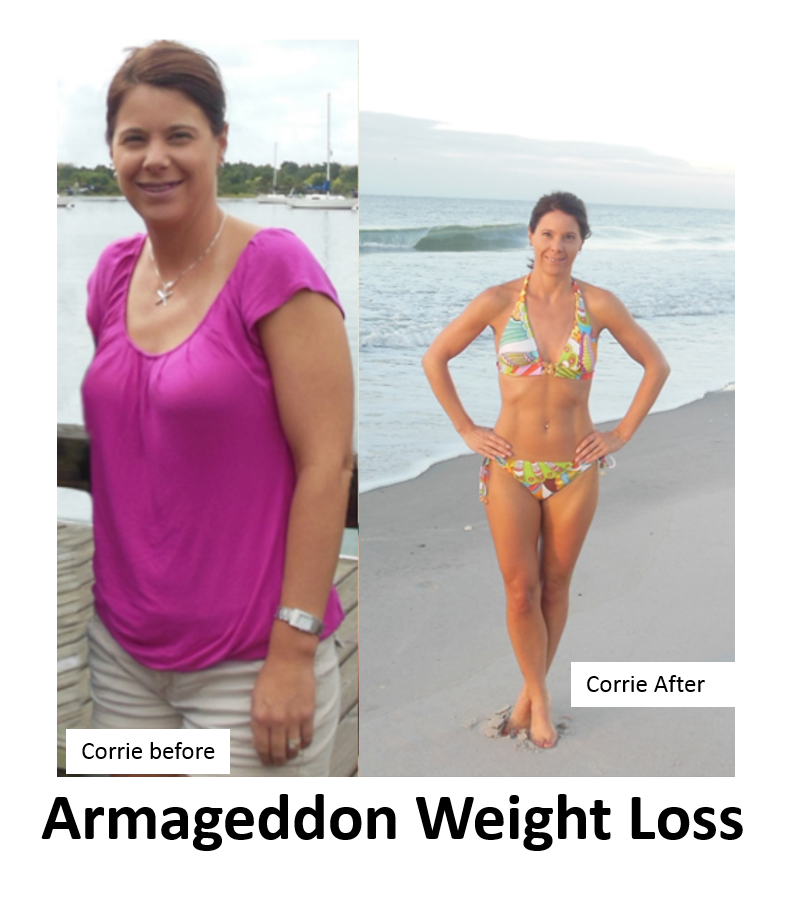 The Armageddon program provides comprehensive day-by-day direction that will take you from where you're starting to where you want to be.  And if you stay on the path the program lays out for you personally, you will indeed get there.   Don't try to take short cuts or detours.  You'll get to your goal faster if you adhere to the directions that were designed specifically for you personally
Third, we're not aiming for perfection so much as excellence in our daily living and daily choices.  This takes consistency in our thinking and in our actions.   Elite athletes and musicians sometimes refer to this as "planned neglect", i.e., if I want to play 1st violin for a philharmonic orchestra, then I have to give up something in order to carve out the time needed to practice and get me to the point of being a virtuoso.
If I want to be an Olympian, I am going to be consistent in practicing my sport, to the neglect of other things that may be enjoyable, but that won't get me to what I want to accomplish.   Reforming unhealthy habits, losing weight, and gaining strength and energy are no different.  Consistency yields excellence.
You give yourself the gift of all 3 – developing patience, direction, and consistency – with Armageddon weight loss.
Resources
Dr. Kathy A. Trumbull, our Chief Endocrinologist here at Armageddon Weight Loss Program is an expert when it comes to your hormones and weight loss. Whether it's developing weight loss for women over 40, creating weight loss DVDs on how to lose weight fast or putting together the best weight loss video to tone your butt; Dr. Trumbull has been an invaluable resource to our program. Kathy, is plain spoken and does a fantastic job of helping clients to truly understanding complex issues such as; such as how to achieve diabetic remission. A state in which all signs and symptoms of your diabetes disappears and you get off all your diabetic medications.  How to lose cellulite fast or providing weight loss tips for women about what makes a workout DVD the best weight loss DVD for women.
We ask Kathy to introduce herself to you and to provide some tough love on what makes the best weight loss workout program for women.
Here is what she had to say:
1. What is your full name and area of expertise?
Kathy A. Trumbull, MD, FACOG – (Wisconsin USA)
Reproductive Endocrinology and Infertility
(A subspecialty within Obstetrics and Gynecology)
Essentially I take care of women with hormone issues such as polycystic ovary syndrome. I also work with menopause, endometriosis, fibroids, and infertility (among many things).
2. What is the biggest problem faced when it comes to weight loss?
Trying to get the patient to own their problem, then address it. Too many people don't want to hear that being overweight is a problem. Many of the main diseases that are related to being overweight cannot be felt unless they are at a very severe stage—high blood pressure, diabetes, high cholesterol. The patients do not feel sick so their attitude is why should they bother to make changes. Even when shown lab results or other evidence of disease in their body they may not want to make any changes.
Society does not work for us, it works against us. The average patient wants a fast change for very little to no effort. They do not want to have to work at making changes. They also think that excess is just fine and can even look at eating less and exercising as deprivation. These attitudes are reinforced by society.
Few to no patients look at their condition as a form of addiction—addiction to a poor lifestyle of eating too much and not exercising enough. They cannot imagine that they need to break away from their current lifestyle and change to a better set of habits. Only with sustained effort at first will their bodies change to want (enjoy) the new, improved lifestyle. It is very difficult to get a person to understand that they can feel better if they make the changes suggested.
To see more testimonial videos and stories click here . To learn more about our program click here. Click here to lean about the best weight loss program for women over 40. 
An Interview with Dr. Ammar Jarrous MD, Cardiovascular Surgeon  about the Best Weight Loss Program- How to lose weight fast – Best weight loss DVD and more.   Dr. Ammar Jarrous, board certified cardiovascular surgeon and Armageddon Weight Loss Program success story was first introduced to the Armageddon after his wife purchased our program. His wife, Tamara, Nurse Practitioner, said she searched for many years to find a program to get rid of her cellulite fast that included fast weight loss plans, with more than just a bunch of weight loss tips for women that went nowhere. She said she tried may other workout DVD programs and weight loss for women over 40 programs, but they were all lacking solid evidence based science to deliver sustained results. At this point in her life, Tamara did not want to just learn how to lose weight fast or how to lose cellulite fast, she wanted the best weight loss DVD Program with the best weight loss videos that focused on SUSTAINABLE RESULTS.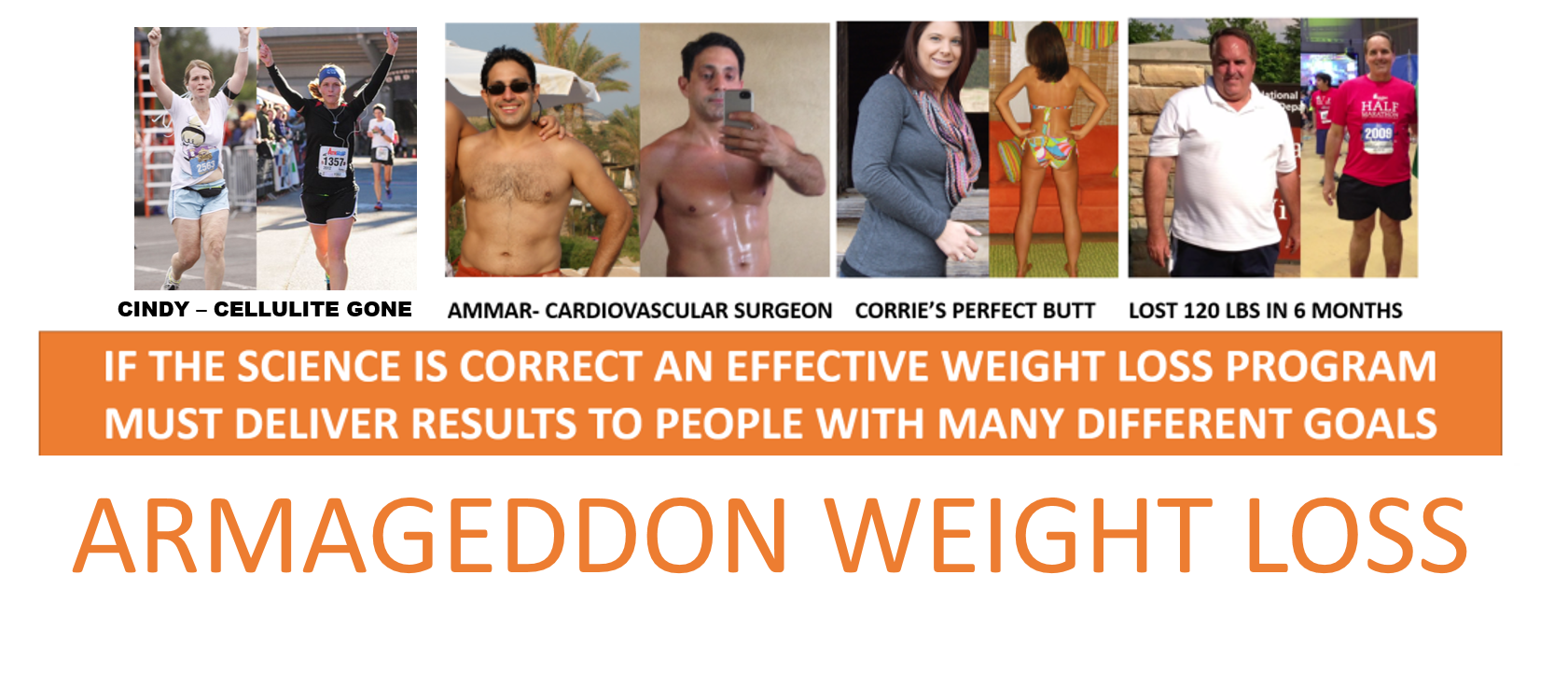 After watching his Tamara workout with Armageddon Weight Loss, Dr. Jarrous decided to give it a try. All it took was one workout and he was hooked. He discovered that Armageddon Weight Loss had more than just weight loss programs for women; it also had the best weight loss DVD program for men to lose weight fast, get really chiseled and keep your results.
Here is what Dr. Jarrous had to say during our interview with him.
Question
1: What is the biggest problem people face when it comes to weight loss?
Answer.
Dr. Jarrous
In my opinion, the biggest problem is the multibillion dollar weight loss industry. There are many programs including videos, supplements, and various programs that offer a quick fix for those suffering from unhealthy lifestyles. These programs are often unsafe as they do not take into account the health history or ability of the individual. They often offer a short term solution that fails the individual for the long term. This leads to frustration, continued poor health, and empty pockets!
To reinforce Dr. Jarrous point here is what the Food and Drugs Administration wrote recently on their website.
"FDA has identified an emerging trend where over-the-counter products, frequently represented as dietary supplements, contain hidden active ingredients that could be harmful. Consumers may unknowingly take products laced with varying quantities of approved prescription drug ingredients, controlled substances, and untested and unstudied pharmaceutically active ingredients. These deceptive products can harm you! Hidden ingredients are increasingly becoming a problem in products promoted for weight loss."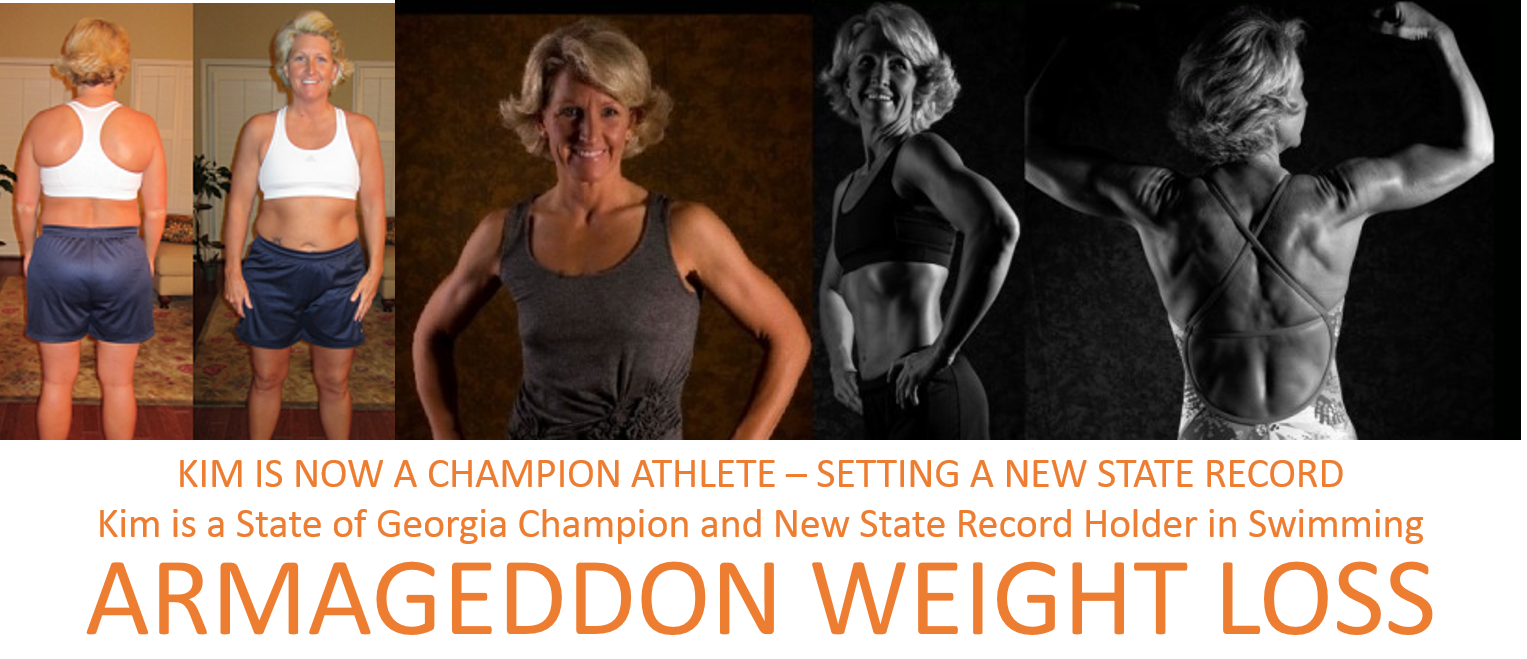 Dr. Jarrous said, "Unfortunately, there is not an easy cure for obesity. Most advertised weight loss programs provide short term results or no results at all. Obesity is not just a physical problem, it is a cultural and psychological problem. Without scientific-based education about healthy diet and life style modification, obesity will continue to be epidemic."
Question
As a medical expert, how is Armageddon different from other weight loss programs?
Dr. Jarrous 's Answer
Most weight loss programs focus on either diet, pre made meals, shakes, exercise only, or some kind of diet pill. Armageddon Weight Loss offers a multidimensional and holistic approach to weight loss that is based on real scientific principles. Armageddon focuses on the fundamentals of a healthy lifestyle, how to eat for long term results, and how to avoid poor eating habits. In addition, Armageddon weight loss offers a structured exercise program that is tailored for each individual based on their weight, fitness level, and goals.
Bruce Wayne Interviews our Gastroenterology medical doctor. My name is Dr. Elvie Victonette Razon-Gonzalez, a board-certified internist-gastroenterologist. Aside from being a clinician, I am also a researcher/epidemiologist. From Bruce Wayne – I wanted Dr. Gonzalez to explain some of the medical concerns associated with the many gimmicks on the market that are primarily focused on how to lose weight fast, how to get rid of cellulite fast or fast weight loss plans.
The focus seems to be more about fast  or some crazy cellulite diet and less about what are the best weight loss programs for women and men based on hard science. As a qualified physician with a specialization in gastroenterology, it wanted Elvie to provide feedback as to what are the ingredients that should be included to be called the best weight loss DVD program.
In my opinion, the biggest problem when it comes to weight loss is not losing the weight per se but maintaining the weight after losing the extra pounds. Oftentimes, people resort to crash dieting or extreme caloric restriction, coupled with rigorous exercises to lose the weight. Once the target weight has been attained, however, there is a tendency to regain the weight. The biggest challenge for most is incorporating healthy diet and regular exercise into their lifestyle.
About Hypothyroidism Patients with hypothyroidism have slower metabolism and thus need to take the proper medication prior to any weight loss program. It would be prudent also to seek medical clearance from the endocrinologist before embarking on the program.
On Obesity From a medical standpoint, there is no easy cure for obesity. Losing weight is a lot of hard work. It takes more than miracle medications, crash diets and exercise fads to lose and maintain the weight. Perseverance, willpower and dedication are key components to meeting your target weight.
On Armageddon Weight Loss What sets this program apart is that a team of medical experts and scientists studied and collaborated to come up with the Armageddon Weight Loss Fitness Program. This team went back to the basics, dissecting the physiology of nutrition and obesity, and approaching the problem through multiple disciplines. The team believes that there is no shortcut to weight loss. Patients must work hand-in-hand with experts to attain the healthiest state they can be in.
Nurses and medical doctors use Armageddon when they personally want to lose weight and get in shape.   Armageddon weight loss program was developed by a team of 22 experts that included medical doctors who specialized in endocrinology, gastroenterology, internal medicine, neuroscience and more.  Along with these doctors are also a team of scientists with qualifications in bio-chemistry, genetics, physics, molecular biology, healthy chemistry, molecular neurology and more.
In addition, the program is riveted in evidence based science and also includes a team of fitness experts such as registered dieticians, health psychologist, and champion athletes. With Armageddon Weight Loss they looks at the whole you.  They look at age, gender, family history, physical health, mental health, as well as family dynamics.
It is no surprise that over 45% of Armageddon Weight Loss clients also works in the medical field.
Medical doctors, physical therapists, psychologist use Armageddon Weight Loss when they personally want to get in shape. Nurses and Nurse practitioner lover the program and busy stay at home moms an busy professionals are highly impressed with their results.
To order the best weight loss DVD program for women to get rid of cellulite fast, based on concrete science, not just a bunch of weight loss tips for women give Armageddon Weight Loss a try. You will never regret using the best weight loss DVD program that comes with numerous books and material that we put together to make your program very personalized to you. Plus, don't forget, along with the best exercise DVD program you also get personalized coaching at no additional cost.
Order Armageddon Weight Loss right now and get a massive $120 discount. Click here to order.
An interview with Tamara Jarrous, Nurse Practitioner and Armageddon Success story on what makes a weight loss DVD program effective. When Tamara purchased Armageddon Weight Loss Program she did it in search of a solution to get rid of cellulite fast. As a Nurse Practitioner, she had read many articles on how to lose cellulite fast or how to lose weight fast. She had tried some of the most advertised weight loss programs for women on the market and had used tons of weight loss DVDs. She was frustrated; she wanted honest answers that were riveted in hard science, not just a bunch of weight loss tips that went nowhere. Today Tamara is an Armageddon success story.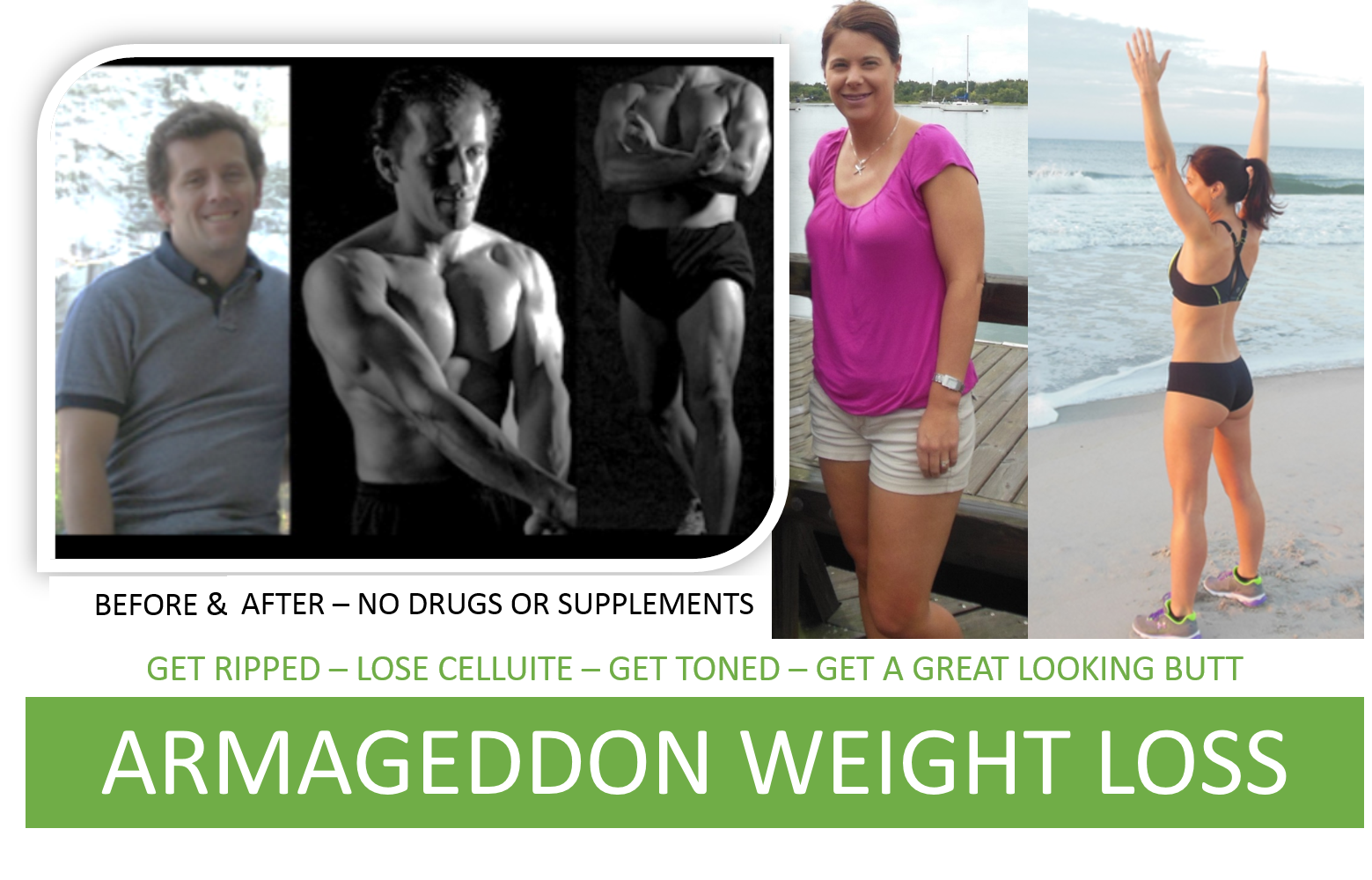 Here is what Tamara said during our interview
What are your qualifications
Tamara Jarrous, RN, BSN, MSN, ACNS-BC
My field of expertise is Advanced practice nursing, Intensive Care, aesthetics, skin care, laser therapy, injectable.
On effective sustainable weight loss and fitness.
I believe the biggest problem people have with weight loss is a lack of credible information as well as an influx of incredible information.  There are so many so called "experts" feeding the public bits and pieces of information that they become overwhelmed.  For instance, should you be on a Gluten Free diet, or is the secret to weight loss "Green Coffee Bean Extract" or, carbs are bad!  Which one is correct?  The truth is that none of those are correct, only solid science and evidenced based research provide the best information we have on fitness and weight loss.  People lead busy lives and are often looking for a "quick fix" or a magic pill.  There are none.
On Polycystic ovary syndrome
For men and women with hormonal imbalance or disorders such as PSOS, weight loss is absolutely achievable.  Identifying and acknowledging a disorder is an important first step.  So many of us are in denial and wait to seek medical attention.  With qualified medical care, hormonal disorders can be corrected.  What's worse would be to believe that being overweight is inevitable.  Obesity is epidemic in the United States and predisposes those afflicted with diabetes, HTN, and leads to chronic illnesses.
On Armageddon Weight Loss
Armageddon Weight Loss is very different from other workout DVD programs and other programs claiming to be the best weight loss workout programs especially; and the main reason is that it's multidimensional.  First, it is not a cookie cutter program.  Each one of us is different, with different goals, health issues, and abilities.  Bruce Wayne's Armageddon Weight Loss Fitness Program is personalized to each individual.  Second, it's not a diet, it's a lifestyle. You actually learn "HOW" to eat for a lifetime.  Also, the workouts are personalized and include strength training and cardio.
To understand why Armageddon is the best weight loss DVD program for women, particularly when it comes to weight loss for women over 40 you need to follow the science.   It's important to understand that one dimensional programs don't work, such as just doing cardio, or just lifting weights, or even just ordering food from an infomercial.  Also, to make a program a success, you need a support system, and Bruce's program includes coaching from experts in nutrition, physics, psychology, and fitness, just to name a few!