Best Weight Loss DVD, Exercise DVD For Women Over 50
Ladies if you are between the ages of 30 – 50 years old you
really need to read this!
I was combing the internet over the weekend and came across a couple of our competitors' new marketing gimmick to bamboozle more of your hard earned money. It's called "coaching".    First what is the actual definition of "coaching"? According to the dictionary "coaching" means "teaching, training or development process in which an individual gets support while learning to achieve a specific personal or professional result or goal".  Therefore, based on the above definition one would expect that if a weight loss program, product or service based business was offering a weight loss coaching service the objective would not be to win your trust simply to sell you new products and services. However, that is exactly what the competition offers these days as weight loss and exercise coaching. Don't take my word for it; simply do a bit of research to find numerous horror stories of people who have purchased workout DVD programs and weight loss diet programs only to get bombarded with a litany of sale pitches. It turn out that many of the leading workout DVD programs advertised on TV; you know the ones claiming that their workouts are insane and others claiming to get you ripped in 90 days are more about ripping the money out of your wallet than getting you in shape.
HOW THE DECEPTION WORKS
So how do these new "coaching" deceptions work? From what we have seen from numerous testimonials of actual coaches affiliated with these companies; their first goal is to get you to purchase their weight loss, exercise DVD programs or diet program. Most of this is done using infomercial or weight loss reality TV shows. Once you purchase these products or services, these companies proceed to contact you to sell you on a coaching package for about $20 – $40 per quarter. This is where the more serious deception game begins. The next step is to win your trust by developing a relationship with you.  Step 4 is to convince you that you need to purchase their "magic shakes" that ranges between $119 – $129 per month (actual price from top two leading competitor affiliated websites!). Now, keep in mind that our top two competitors sell their workout DVD programs for about $119.99 – $134.99. Therefore, these "magic shakes" are in fact more expensive than the actual workout DVD program that they are selling! The fact that they are pushing these "magic shakes" so heavily brings into question "if these programs actually worked as much as they claimed, why they need to convince you to purchase these shakes and supplements? Now, let's add the 90 day projected claim to get you totally ripped in just 90 days.  Their objective is to sell you the original product for $119.99 – $134.99, sell you on a coaching package for $38.87 (cost for 3 months of coaching found on competition website), then sell you a revolving monthly "magic shake" package. Plus, don't forget that many of these companies push workout bands and other supplements as well. For now let's just keep it basic, since there are so many numbers to keep track of. Let's do the math. Remember, the original exercise DVD program cost $119.95, plus, $38.87 for three month "coaching" plus 3 months worth of "magic shakes" at $119.99 to $129.99… (Let's use the smaller of those two numbers). Now let's do the total math. $518.67 for just 3 months! Wow! That is far away from that original $119.99 sales pitch!
THE TRUE INTENDED GOAL IS TO GET YOU TO SPEND MORE AND MORE OF YOUR HARD EARNED MONEY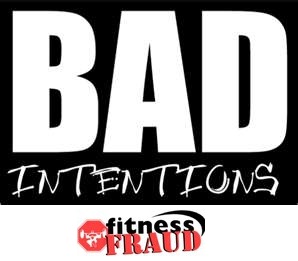 Their true intended goal is to keep you coming back for more and more products each month convincing you that these "magic shakes" and magic supplements are necessary to get you to your goal! By winning your trust they know you are more likely to spend more of your hard earned money hoping to get the results that you see in these many infomercials. Guess what? It works! Many of our customers who end up using our products actually said they tried these products and got little or no results! So they actually bought the deception! As I dug deeper what I realized was that the objective was to get a product into your home like a Trojan Horse, then use it as a device to fuel their multilevel marketing business. One of their intended goals is to actually get YOU to also become a "coach" so that you will help them sell more DECEPTION… oops, I mean "products". Yikes! BUT WAIT A SECOND! Shouldn't a weight loss fitness program be about helping you get to your goal of losing weight and getting in shape? Holy cow! What happened?
The solution – Armageddon Weight Loss Program – The end of fads, gimmicks and deceptive advertising!
Armageddon Weight Loss is the world's largest weight loss fitness DVD program. Armageddon is 40% larger than P90X or Insanity, has 10 times more instructors, and comes with 3 months of complimentary personalized coaching. That means no fees or charges. None, Nada! Certainly you are more likely to learn from 10 real scientists and champion athlete instructors instead of just one instructor in both P90X and Insanity or Jillian Michael's Body Revolution.  P90X does not provide personalized meal plans or personalized coaching. For these additional services you must pay an additional $38.87 per quarter for their Beachbody Club Membership. No drugs or supplements are required to get to your results with Armageddon.  On the other hand, P90X affiliated companies heavily markets numerous supplements to their clients which increase your total cost astronomically! In addition, Armageddon workouts are progressive so that you can more safely build a strong foundation that will help you exceed your expectations. So ladies, if you are looking for the Best Weight Loss Exercise DVD For Women Over 50 or for women 30 to 40 years old, don't be fooled by claims of extreme workouts or becoming "ripped" in 90 days. Performing an extreme workout when you are just starting out may not be a safe path to your success. What you need are progressive workouts, not just extreme, cookie cutter, one-size-fits-all workout drills, aerobic, anaerobic, or circuit training.
HONESTY AND INTEGRITY MATTERS!

Armageddon is truly the Best Weight Loss Exercise DVD For Women Over 50 and for women 30 – 40 years old! There has never been an exercise DVD program that provides 10 instructors that includes real scientists, champion athletes and fitness instructors that are dedicated to helping you reach your goal! Furthermore, because these are actually real scientists, you know that integrity and honesty is definitely job one for these guys! Armageddon Weight Loss Exercise DVD program instructors are truly dedicated and care about getting their clients the results they are looking for. This is why with Armageddon Weight Loss you don't get a cookie-cutter on size-fits-all programs; each person gets personalized meal planning, personalized cardio plans, customized sports injury plans, customized science of weight loss plans and so much more; including 3 months of complimentary coaching to truly help you reach your goals. So, if you are tired of false and misleading advertisements and you need some honest people who really know how to get you to lose weight and get in shape; please give Armageddon Weight Loss Fitness Program a try. Come see the difference that a true personalized program taught by real highly qualified scientists, champion athletes and fitness experts can truly deliver.