My results are so impressive New Beauty Magazine contacted me and I was featured in the current 2016 quarterly issue under SHOCKING TRANSFORMATION. It was nice to be featured just one page over from the cover story and with other "A" list celebrities such as Jennifer Lopez (J. Lo), Lucy Liu, and Kerry Washington! My field of expertise is Advanced Practice Nursing, Intensive Care, Aesthetics, Skin Care, Laser Therapy, Injectable – Amarillo Laser & Vein Clinic – Amarillo Texas. CLICK THE READ MORE BUTTON BELOW TO LISTEN TO TAMARA'S RADIO SHOW INTERVIEW. IT'S FASCINATING AND VERY INFORMATIVE. Tamara ordered our program in search of a way to address her cellulite. At the time Tamara was not even aware that she needed to lose weight or how out of shape she really was. Today, Tamara is in phenomenal shape and her clients are also very impressed with her transformation. Tamara said "I believe the biggest problem people have with weight loss is a lack of credible information as well as an influx of bad information.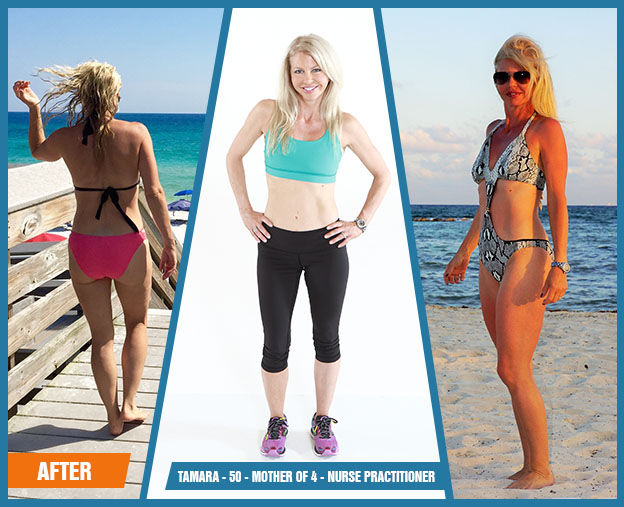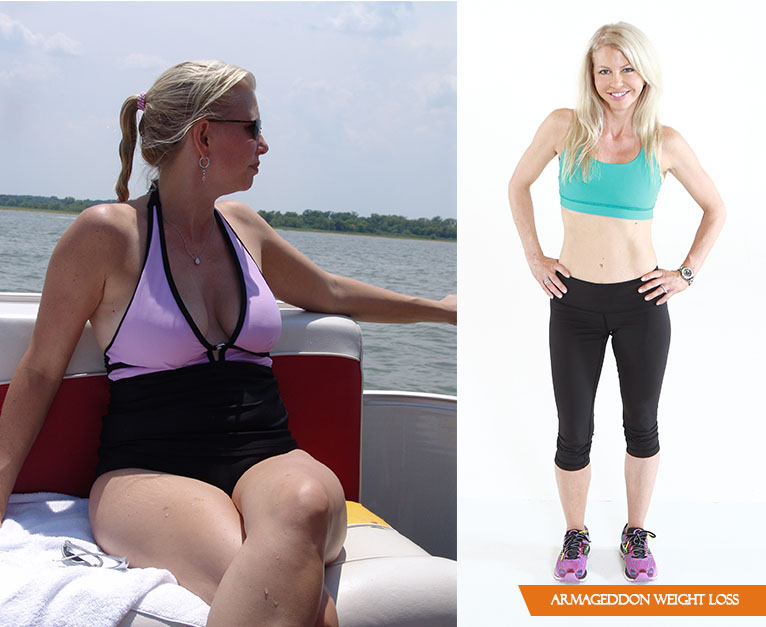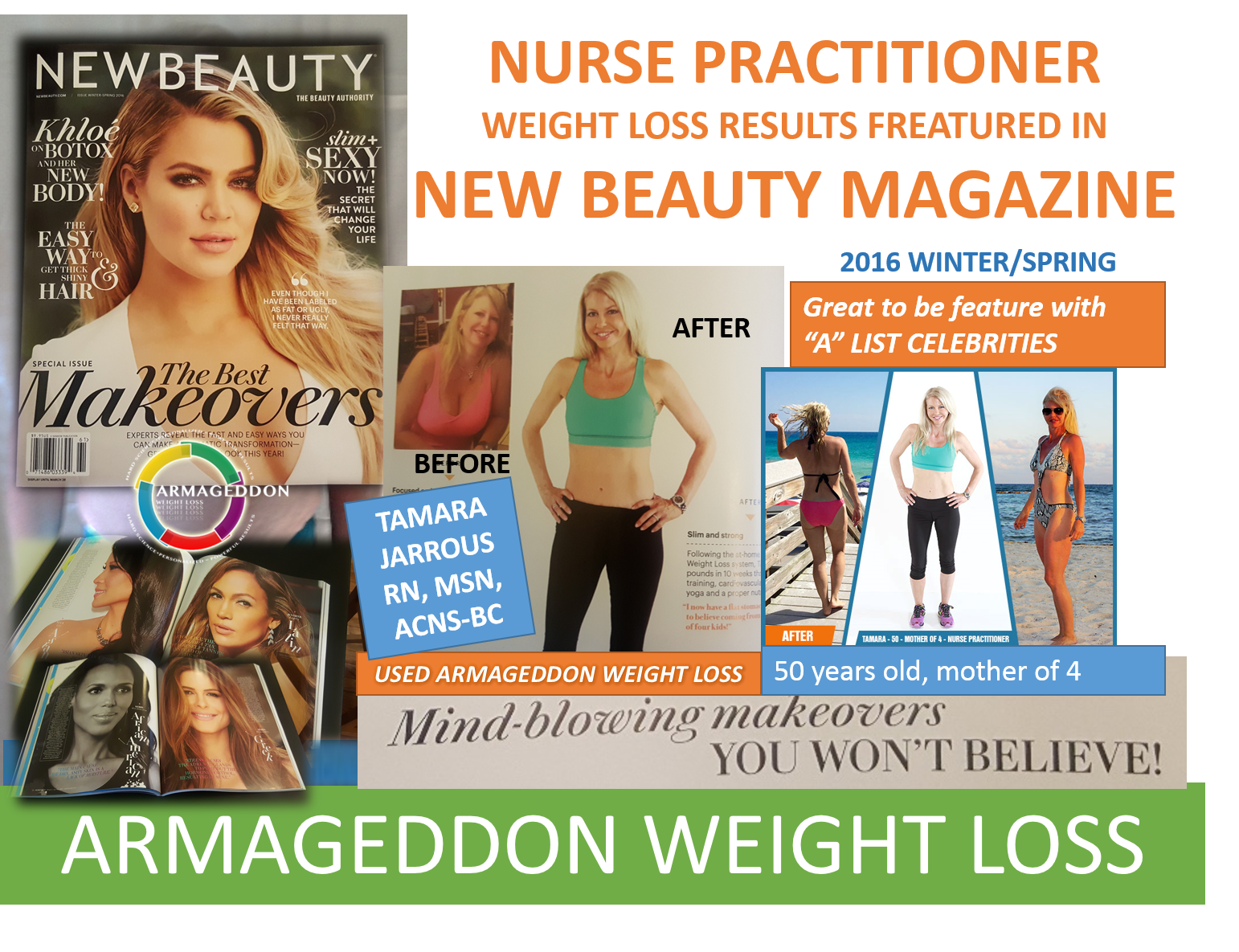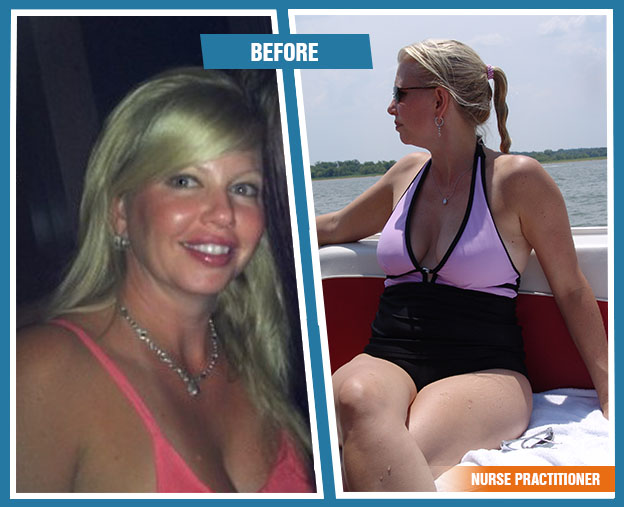 Beware of weight loss fitness programs that lack hard science
LISTEN TO TAMARA'S RADIO SHOW INTERVIEW HERE
There are so many so called "experts" feeding the public bits and pieces of information that they become overwhelmed.  For instance, is the secret to weight loss "Green Coffee Bean Extract" or, carbs are bad?  Which one is correct?  The truth is that none of those are correct, only solid science and evidenced based research provide the best information we have on fitness and weight loss.  People lead busy lives and are often looking for a "quick fix" or a magic pill.  There are none."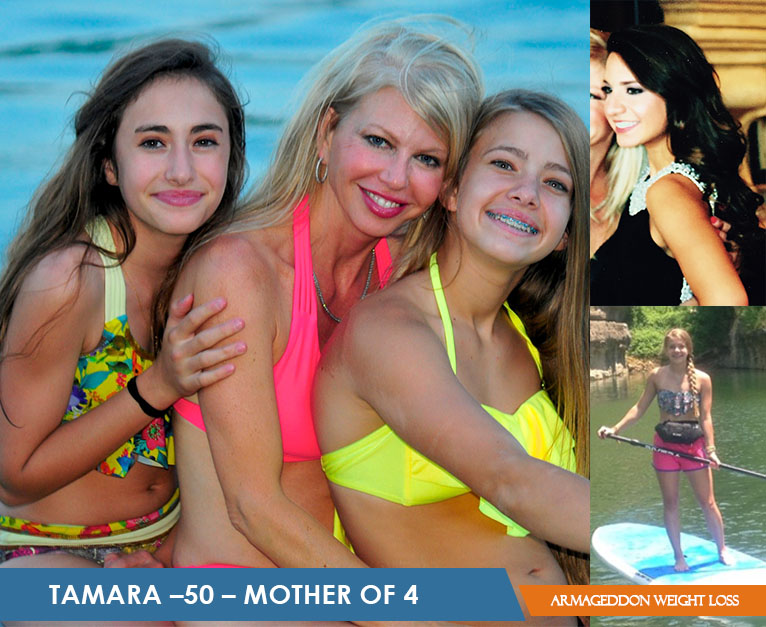 Why is Armageddon Weight Loss The Best Weight Loss DVD Program for women and Men
Armageddon Weight Loss Fitness Program is very different from other videos or weight loss programs and the main reason is that it's multidimensional.  First, it is not a cookie cutter program.  Each one of us is different, with different goals, health issues, and abilities.  Armageddon Weight Loss Fitness Program is personalized to each individual.  Second, it's not a diet, it's a lifestyle. You actually learn "HOW" to eat for a lifetime.  Also, the workouts are personalized and include strength training and cardio.  It's important to understand that one dimensional programs don't work, such as just doing cardio, or just lifting weights, or even just ordering food from an infomercial.  Also, to make a program successful, you need a support system, and Bruce's program includes coaching from experts in nutrition, physics, psychology, and fitness, just to name a few!