Megan is the mother of a 61/2 year old girl and a 1 1/2   old baby girl. Megan is 5 feet tall. During her first pregnancy she gained over 70 pounds. While she lost some of the weight after her first pregnancy she never was quite able to lose all of her post pregnancy weight. Then 5 years later, just before her wedding she got pregnant and gained about 40 pounds during her pregnancy. A year and a half later after giving birth Megan weight was a shocking 205 pounds at only 5 feet tall. NEW UPDATE – Megan lost a total of 95 pounds!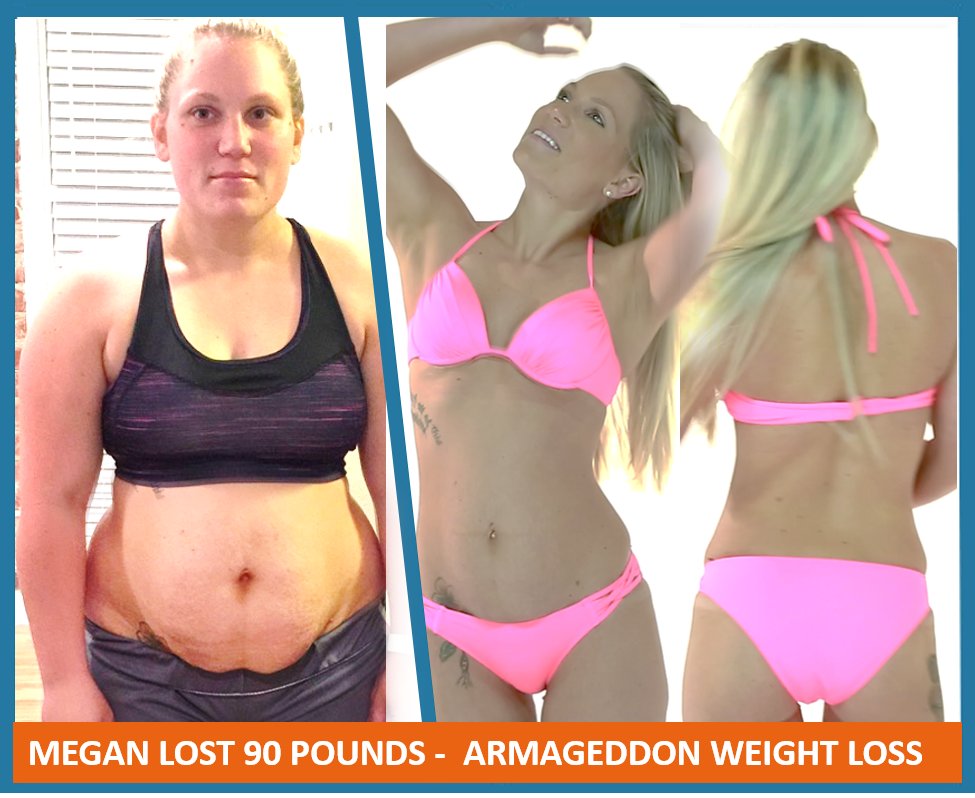 Take a good look at Megan's body, particularly her stomach. Her images have not been Photo-shopped! She looks 9 months pregnant a year and a half later after giving birth. She was mortified about how she looked. She tried numerous products, including diet pills that made her dizzy and shake and workout DVDs that delivered nothing in return for all of her efforts.
WAIT! WAIT!
CHECK OUT MY TESTIMONIAL VIDEO
Megan lost 90 pounds! She never thought she would be able to wear a bikini ever again.  However, we wanted to exceed her expectations so we created a program that targeted her entire body including getting rid of cellulite, toning, sculpting and lifting her butt, and getting rid of her huge cellulite belly. Doesn't she look awesome in her bikini?