I have been pretty athletic most of my life, but when I took a job working from home the pounds began piling on. "I did not feel comfortable in my own skin anymore". I wanted to find a program that could get rid of my cellulite, reshape my body and took into account my hip joint issues.  I wanted a program that would teach me how to be healthy for the rest of my life not just a quick fix. Heart disease and diabetes run in my family and I wanted to take a proactive approach.  I was not interested in some prepackaged food program with bland tasting foods, mediocre results and a quick fix. My program was personalized and designed just for me. I had a coach that was there every step of my amazing journey and I am so proud of my results. It happened in just 7 weeks. Yes, you ready that correct! No drugs! No Supplements! Just hard science, a personalized program tailored just for me and an amazing coach who was there for me every step of the way.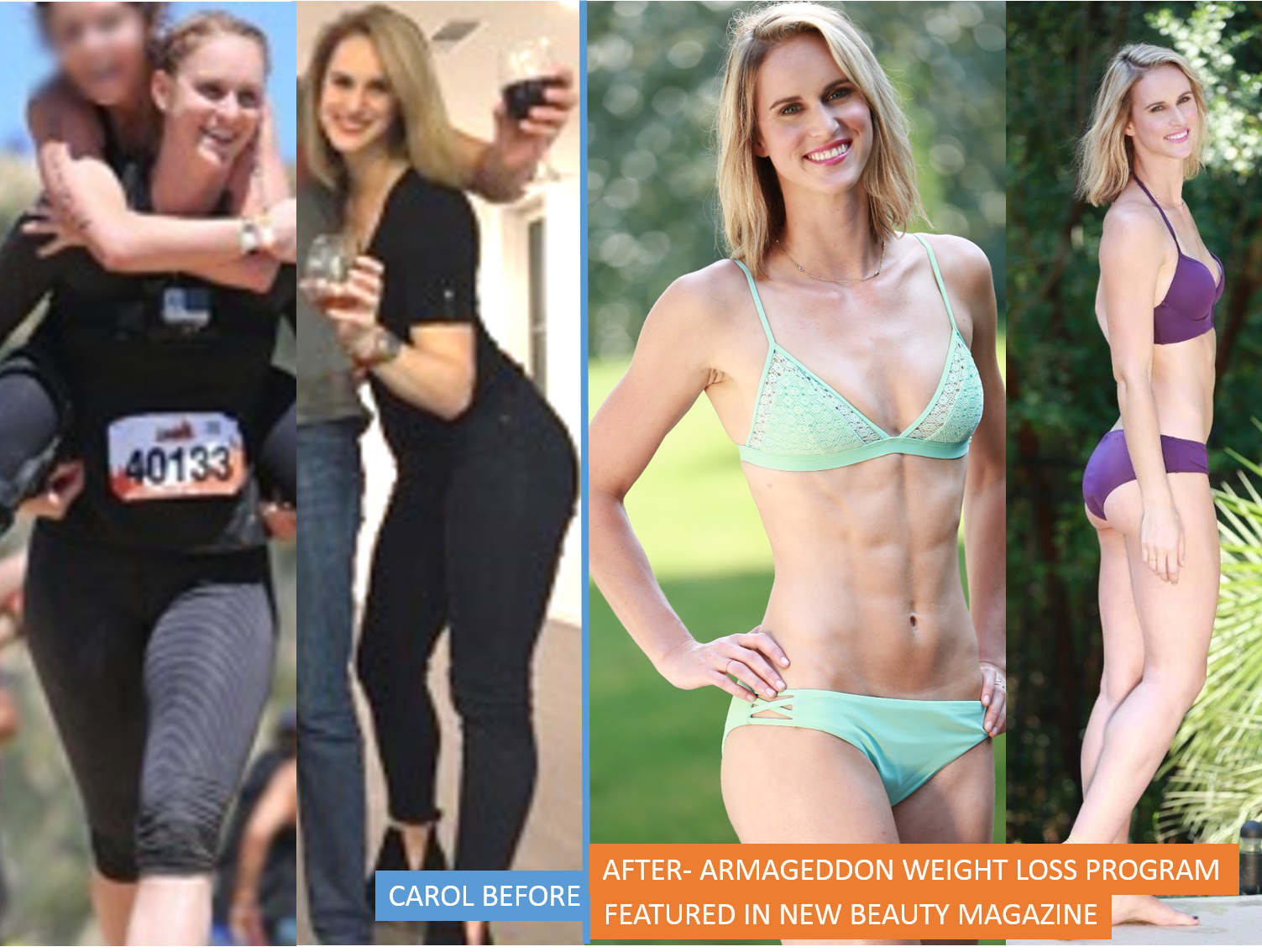 CAROL'S TESTIMONIAL VIDEO – WATCH IT NOW
WATCH IT RIGHT NOW – IT'S JUST 3 MINUTES 
All the women in my family have used Armageddon Weight Loss Program. My mom who is 57 used the program first and had great results. Then I started the program, then my sister began the program just a few week ago and now she has already lost 30 pounds. Plus, my cousin has joined the the Armageddon Weight Loss bandwagon. We all have different schedules and Armageddon Weight Loss designed our program to fit our busy lifestyles. We are all different ages with different body types. I carry most of my weight in my hips while my sister and cousin carry their weight in their middle (hour glass/ apple shape). I was amazed how Armageddon Weight Loss was able to design individualized programs for each of my family members to fit our schedules, body types and to target our troubled areas.