NO DRUGS – NO SUPPLEMENTS    NO CREAMS – NO LIPOSUCTION My name is Cindy Grier; I am 37 years old, a mother of one, a former MRI Technician, a fulltime employee at Philips Healthcare in Alpharetta Georgia, a wife and an avid runner.  After finishing the Disney's Princess Half Marathon, February 2012, I was so eager to see my pictures. I felt awesome and thought I was in great shape. Certainly completing my first half marathon after having my baby was a great achievement. I was so excited about the race that one of my friends even loaned me a pair of her shorts that were shorter than the usual ones I would normally wear. However, what happened next was quite unexpected and not what I was prepared to see. I went online, excited to check out my pictures and what did I see? Cellulite!  My entire legs and body were just one big cellulite factory! I was so disappointed that I began crying. I was so embarrassed! I felt like everyone at the race must have been looking at my legs and going ewwwww!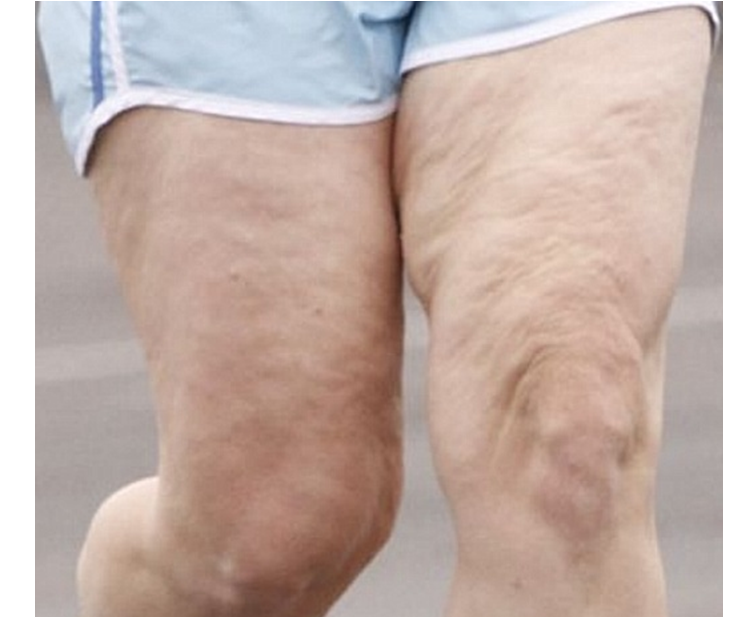 More Insults
Then to add even more insult to my injury, Disney has this picture archived so that everyone can see it and it most likely will be there for an eternity just like Fantasia! Yes, I was freaking out! I was sort of in disbelief, so I told some of my coworkers and friends about how my legs looked and that I had these pictures that were taken of me that made my legs look horrible. However they reassured me that "you look great". "You don't need to worry about anything, you are fine". Of course, none of them had actually seen me in a pair of shorts so they really honestly had no way of knowing for sure. So against my better judgment and causing myself further embarrassment I shared the pictures with them.  Everyone, and I mean everyone, was as shocked as I was. I got lots of "wow" and "damn! I had no idea it was that bad!" One person even commented "yes that does look terrible". I went home feeling evened more disgusted with myself.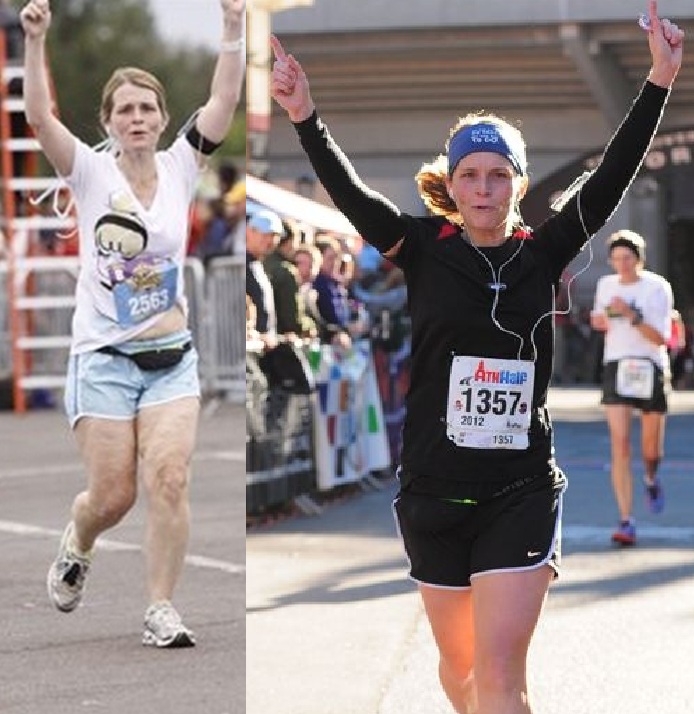 Real Honesty
That evening I stood in front of my mirror just like Snow White. Ladies, you know what I mean. That moment that you have a real look at yourself in a moment of complete honesty and come to terms with what you really look like with all the lights on. Mirror mirror on the wall who has the most cellulite of them all; and that damn mirror responded back… Cindy, Cindy has more cellulite that all the fair ladies in all the kingdoms! Fat she may not look in clothes BUT… beneath those not so fancy garments is a hidden secret. The curse of cellulite!
Running Was Not Enough
I realized in that moment that running alone was not enough I needed a more well-rounded holistic program.  I needed professional help. I had tried other programs in the past, including many personal trainers, workout DVDs and many of the popular diets. These personal trainers would prescribe the typical workout routines such as squats, lunges, crunches and provided me with a general nutrition plan. It really did not get any sustainable results. All the results that I had gotten after having my baby were just from running; but after seeing my legs and my belly hanging out during that race, I knew I needed to find a true solution. That is when I found Armageddon Weight Loss Fitness Program.
RECOGNITION

How I did it
On my very first day of Armageddon Weight Loss, I was told specifically by Bruce Wayne, my coach, that the reason why I was not achieving sustainable results was because I did not understand the science of weight loss and that I did not have a truly scientific personalized program tailored to achieve my objectives. I was told that while there was no actual scientific cure for cellulite currently available, Bruce Wayne, the creator of Armageddon weight loss could help create a plan to reduce the appearance of cellulite significantly.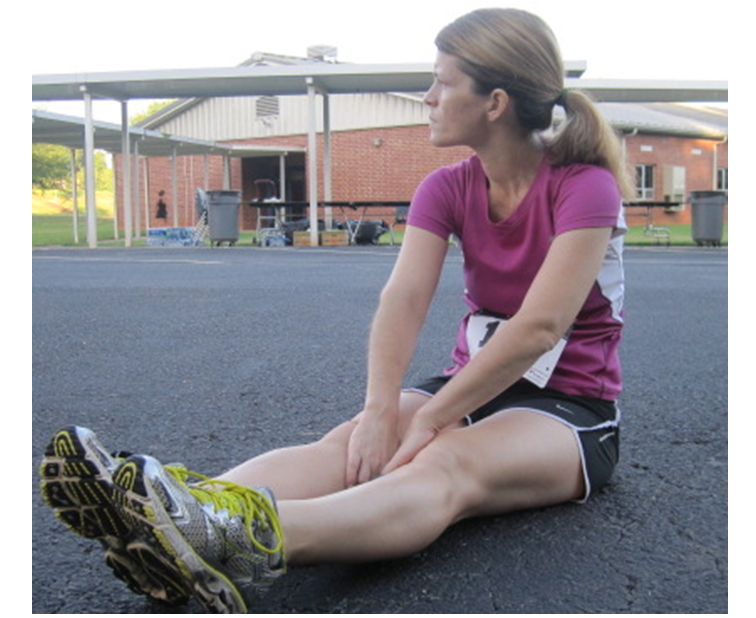 What really attracted me to Armageddon Weight Loss Fitness Program was that it was created by numerous medical doctors, scientists, fitness experts and champion athletes. Bruce Wayne, the creator of Armageddon Weight Loss has over 30 years of experience. He worked on the Bone Marrow Transplant, Lungs Transplant, Burn and Trauma Intensive Care units at Harvard Medical School teaching hospital. He is also a researcher, a product developer, a champion athlete and so much more.
The Science
Bruce Wayne said that even after 30 years of training he still did not know everything about weight loss or fitness science even though his clients had lost more weight than any of the people on those popular weight loss TV shows. He firmly believes that the best way to get to your goals is to get many experts together from many different scientific disciplines to make a contribution to help us advance our understanding about weight loss and fitness Science; and of course, to reduce my cellulite. I wanted my cellulite it gone, like yesterday! My Armageddon Weight Loss team designed a very personalized program that consisted of strength training, nutrition, cardio, and hard science that fit my busy lifestyle. Over the next 10 weeks I watched my body transform. They also assigned me a coach, Bruce Wayne, the creator of Armageddon Weight Loss. Everyone needs a superhero and Bruce Wayne was mine. Not only did my cellulite appearance disappear, I also got stronger, more toned and faster. I began winning road races for the first time in my life. I placed in three 5K road races almost back-to-back and ran my best half marathon time (2 hours 7 minutes) in the Athens Half Marathon (Athens, GA Half Marathon, October 2012).
What I Learned
What I have learned through this experience is that you must be very honest with yourself. Take constructive feedback from others even when they may not present the feedback "tactfully". Focus on what you can change. Choose science over gimmicks; and if you ever want an honest program created by people with high integrity that includes medical doctors, scientists, fitness experts and champion athletes, choose Armageddon Weight Loss. Fads and gimmicks don't work, even personal trainers who are well intentioned are not enough, one person simply cannot know everything. That is what I see on TV all the time, One machine, one person, one dance video; what you need is an highly qualified "team" of experts to help you achieve "sustainable" results. I found my team; Find yours! I am returning to Disney in 2014 for another half marathon and can't wait to see my amazing pictures. Today I bought a bigger mirror! Now bring it on Snow White! I bet you can't run or complete 10 pushups!
Success